$30 OFF CLASSIC LASH SETS! Does Not Include Removal
*Complementary Consultation Recommended For All New Clients*
Call 916-661-5975
Sacramento Eyelash Extensions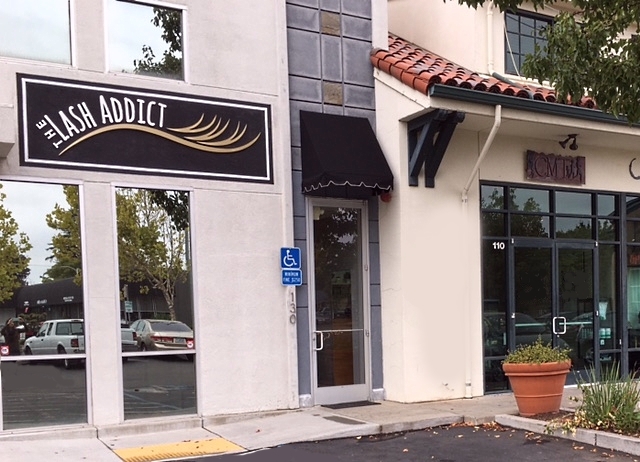 Sacramento's Exclusive Lash Salon
We are the only eyelash extension salon trained and focused on the health of your natural lash. Using the largest inventory of the highest quality lashes, we specialize in a natural aesthetic and design custom lash sets with the very best artistry in Sacramento. Come feel The Lash Addict difference!
Meet Our Team
The Lash Addict opened in June, 2014. Our staff is licensed in Cosmetology or Esthetics and go through our extensive Internship program to ensure you're in great hands no matter who you see!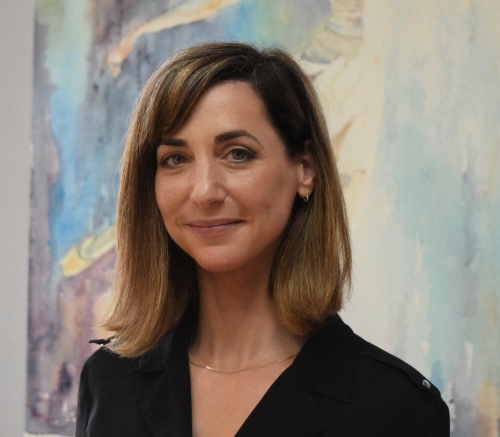 Maya
Co-Owner/ Lash Artist
Maya prides herself on her strong sense of aesthetics and design. She combines that sense with her ability to connect personally with a client. Always an artistic person, Maya began her career with cosmetology and eyelash extension training in Sacramento. Maya believes in enhancing the natural beauty of each client through design that flatters each client's unique features and style. Using her years of experience and an eye for detail, she specializes in elegant and sophisticated lash design.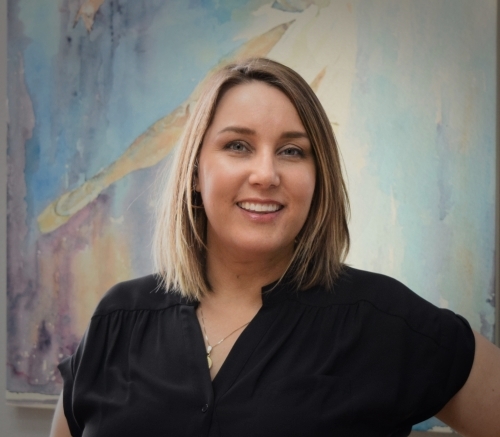 Julie
Co-Owner/ Lash Artist
Julie's passion for lashing is evident in every client she sees. "Lashing is like therapy for me." Julie began her career in cosmetology in Napa, California over twenty years ago and received eyelash extension training through Lavish Lashes. Her commitment to beautiful lashes and her eye for detail drives her design, while her warm demeanor forms long lasting relationship with clients. Julie is always educating her clients regarding not only what she's doing, but why.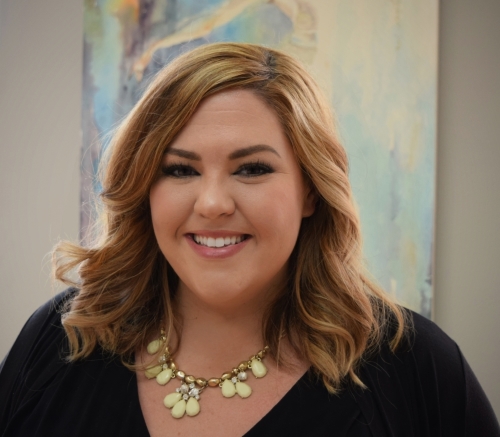 Melissa
Lash Artist
Melissa is a licensed esthetician and makeup artist. In 2013, she received makeup artistry training through Cammua and then eyelash extension training through A Lash Lab. Melissa's passion for beauty motivated her to continue learning, and she ultimately obtained her esthetician license. Melissa loves enhancing her clients' natural beauty and prides herself on creating custom lash designs that fit the client's lifestyle. She looks forward to spending each day with her clients.
Patricia
Lash Artist
Patricia's dream of working in the beauty industry coupled with her natural creativity led her to studies in Cosmetology and training in eyelash extensions. Patricia uses her eye for design and attention to detail to create gorgeous lash designs unique to every client. Her friendly and professional personality puts each of her clients at ease and her dedication to providing her clients with a beautiful and healthy custom lash design is always evident with every client.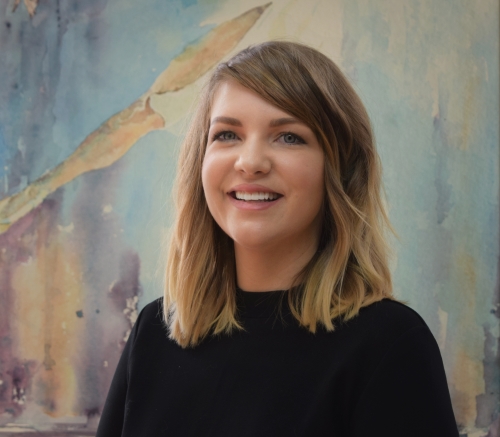 Landis
Lash Artist
Landis studied esthetics at California Hair Design in San Diego. Her dream is to make people feel beautiful and confident in their own skin. A certified lash stylist since 2014, Landis is very knowledgeable and dedicated to her craft. She loves using lash extensions to enhance every client's unique beauty. If you want to feel effortlessly beautiful everyday, she is your girl!
Chandrena
Lash Artist
Chandrena studied Cosmetology at Paul Mitchell The School in Sacramento and began her career in eyelash extensions soon thereafter. Chandrena's passions are beauty and fitness. She is a perfectionist who loves to bring out the natural beauty of each of her client's eyes. Her warm personality coupled with he technical skills make Chandrena an excellent addition to our team!
Claire
Lash Artist
Claire is a licensed Esthetician, who has recently moved to California from Washington state. She graduated from Gary Manuel Aveda Institute, February 2014. She is also certified and proficient in Light and Mega Volume lashing. Specializing in custom and handmade fans, as well as Classic lashing. Claire enjoys cooking and swimming with entirely too cute Australian Shepherd, Jaxson.
Eyelash Extension Prices
At The Lash Addict, we offer a custom lash extension set designed just for you. Always focused on the health of your natural lashes, our carefully trained lash specialists use a unique application process to enhance your natural lashes with a lash design all your own!
Why Clients Love The Lash Addict
FOCUSED ON HEALTH
We are focused on maintaining the health of your natural lash. Our lashes will not break or damage your natural lashes.
EXPERIENCED DESIGNERS
We bring years of experience to create individualized eyelash designs.
TOP QUALITY MATERIALS
We only use top quality materials for the most soft, comfortable lashes.
100's OF DESIGNS
With such a large inventory of lashes in the greatest variety of lengths, curl patterns, diameters and colors, we can customize your personal style better than anyone else.
MODERN SALON
We use only the most current industry standards and techniques.
RIGOROUS TRAINING PROGRAM
We are the only salon that offers a 4-week minimum training program to all our new hires. No Intern completes our intensive Internship until they've met our high standards in workmanship, artistry and service.
"I got my first set of partial lashes with Melissa and I couldn't be more pleased! She did such a fabulous job I can't help but look in the mirror at my eyelashes. It feels like such a treat to lay there for two hours and be away from my 4 year old. Lol The salon was nice and clean conversations amongst the eyelash artist and clients were funny and not offensive. Overall I would totally recommend this place especially if you want to look glam everyday! Lol"
"I've been getting my lashes done here for several months now and I love this place, even though I have to travel a ways to get my lashes done here. I've been to lots of different places, but I love Lash Addict. I'll post some pics of my lashes before I get them filled because even after a couple of weeks they still look full. The other things I love about Lash Addict is they are gentle. I've never felt the pulling that I feel when other people have done my lashes. I highly recommend this place."
"I'm Jill, and I'm a mascara addict. I never left the house without at least 2 coats on, not to mention a thick swath of eyeliner. So every time I saw a groupon for eyelash extensions I was tempted to try it, but was scared that my eyelids would end up glued together.After extensive research, I was able to book an appointment online for later that day which was great. I was a little apprehensive about the entire experience at first, but Maya immediately put me at ease– she asked what I was looking for and explained what she was going to do, and about two hours of laying on her table and listening to music and chatting later, my eyelashes looked AMAZING."
"I booked an appointment with Julie and have been hooked ever since! Lashes look natural with a little oomph and I get compliments all the time."
"I'd like to leave a very glowing review for the lash addict. Everywhere I go I get compliments on my lashes, I am four weeks in and have lost very few. In addition, the service here is outstanding, and the salon is very clean and a nice place to visit. Overall I would say my experience was the best lash experience I've had and I've been getting my lashes done for years now all across the world. I highly recommend the lash addict."
I've been coming in to get my lashes done for the past few months. Kate was the first person to ever do my eyelash extensions, and she didn't disappoint. When I was finished my lashes looked great and lasted quite a while. Now I've been back a couple times to see her for touch ups and my lashes still look great every time! She's extremely professional and sweet, and does beautiful work. My lashes always look even and natural. I'm definitely going to continue being a return customer. Highly recommended!
"I came to Julie after I had a nightmare experience of lash extensions gone wrong. My self esteem was ruined temporarily as my eye lashes were pretty much gone. Julie patiently worked with me to restore my natural lashes and enhance my eyes with lash extensions. Today, I have beautiful lashes and all because of Julie. She is kind, professional, and flexible with schedules. I am a HAPPY and LOYAL customer coming up on a year!"
"This place is wonderful! My lashes are healthy, long and lush–a first for me! The staff is well skilled and professional. The experience is relaxing and the results are amazing. I highly recommend you give them a try."
"I have been going to Maya for the last 3 months to get my lashes done. I have never had them done before; Maya was able to listen to what I want and how I wanted my lashes to look. And of course she has been doing an amazing job. I don't wear any makeup on my eyes and I get compliments on my lashes everyday. My lashes are so beautiful and easy to take care of. Go get them done and you will fall in love with your lashes and Maya."
"I had the best experience at Lash Addict. Everyone was very friendly and professional and my lashes look amazing. They are very natural looking but the added length and fullness allows me to not have to wear mascara or eyeliner. Cassie, an intern at the salon, did my lash extensions and did an amazing job. She was really sweet and made the experience enjoyable. I would recommend her to anyone going to Lash Addict. My only regret is waiting so long to have it done!"
"I'm addicted! Melissa and the two owners are all SO FABULOUS! These ladies know what they're doing and are artists-I'm so addicted to having my lash extensions!"
"I haven't even left the parking lot and I just needed to write this review first. Sooooo happy with my lashes. This place is all about a more natural look. I've had lashes before and if you like those "hooker lashes" (which I have loved in the past-haha) then this might not be the place for you. I wanted something with length and curl, and they delivered! Also, if you are new to lashes I highly recommend this place. They explain and educate before you even get started. Most of which I already knew but that's because of having lashes for so long in the past; however, no one ever explained or told me. That said, it's a great way to understand and have accurate expectations of lash extensions, instead of learning after the fact. Also, I appreciated that she repeated what I wanted to confirm before starting so there was no misunderstanding. This place was beyond clean and neat as well. I was only planning on having these lashes for an event… but they look so fabulous that I might just become…addicted! 😉 "
"Eyelash extensions have above and beyond exceeded my expectations. I never wear eye makeup anymore, the lashes speak for themselves. I get TONS of compliments on them, but most people ask if they are real first because they look so natural. When I got them initially I didn't plan to keep them up, but I have been going in to get them filled every two weeks for over 6 months now because they are so fabulous."
"So glad I found this place. It's like heaven for your lashes. I came here and saw Landis for a new set of lashes. She was wonderful. Very knowledgeable and took time to make sure my lashes came out as perfect as possible. My lashes look so natural, long and full. Very calm and welcoming atmosphere. I'm in love with my lashes and i don't need to go anywhere else as long as i have The Lash Addict. Thank you."
We are Sacramento's Eyelash Extension Experts.
We design beautiful and seductive custom eyelash extensions, turning even the thinnest, shortest lashes into a work of art.
View Our Portfolio
What are the benefits to eyelash extensions?
The benefits of eyelash extensions are numerous. The Lash Addict clients say they wake up feeling beautiful, spend much less time on makeup application and feel less need to wear makeup in general. Plus husbands and boyfriends love them! Just check out our testimonials!
How long do eyelash extensions last?
Eyelash extensions are semi-permanent. At The Lash Addict, we use top grade adhesive specifically designed for lash extensions. The adhesive, while strong, is not super glue and therefore eyelash extension shedding can and will occur. Additionally, your natural lashes go through a growth cycle, (much like the head on your head), and will therefore shed. You will have a new set of natural lashes every 90-100 days. While your eyelash extensions can last up to 6 weeks, they will become less full during that time. Therefore we recommend touch-ups every 2-4 weeks in order to keep the lash set looking full and fabulous.
Will I feel that I'm wearing eyelash extensions?
No. If eyelash extensions are applied properly, you shouldn't feel them at all. And because the adhesive used to attach lash extensions is waterproof, you can shower, swim, exercise etc. We do recommend however that you do not expose your lash extensions to moisture and excessive humidity for approximately 24-48 hours after the eyelash application. After that, a bit of special care is require, but overall maintenance of lash extensions is low.
What Makes The Lash Addict Different?
At The Lash Addict, our top priority is the health of your natural lashes. Each one of our licensed staff goes through our unique Internship program. During the rigorous 5-8 week Internship program, our Interns receive one-on-one guidance and supervision from a salon owner. They learn how to master healthy lashing with meticulous application.
Will eyelash extensions cause my natural lashes to fall out?
No. Like the hair on your head, your natural eyelashes have a life cycle of 60-90 days. After that, they naturally shed. You may not have noticed your lash life cycle before because they don't all shed at once, and are so small, but most people lose 1-3 lashes daily on average. Properly applied lash extensions will be no more than twice the length of your natural lashes and will not weigh down your natural lashes. They therefore won't affect the life cycle of your natural lashes.
Do I need special makeup or makeup remover for my eyelash extensions?
It is important to use oil-free makeup and makeup remover when wearing eyelash extensions. That's because oil interferes with the adhesive used to apply eyelash extensions. Oil in many eyeliners, foundations, foundation primers and mascaras will slide down the eyelid and can break down the adhesive bond, resulting in loss of your eyelash extensions.
Do you find that you need to give your lashes a break from Eyelash Extensions?
At The Lash Addict, we pride ourselves on quality work. The health of our clients' lashes is our utmost priority. As natural lashes vary in thickness, length and strength, so should lash extensions. We carefully choose lash extensions that won't weigh down and damage the client's natural lashes. For this reason we have not found it necessary to take a break from lashes.
What kind of lash extensions does your salon use?
We use high quality synthetic lashes. While all synthetic mink lashes are made of PBT, the grade varies and relates to the quality of the lash. We only use the highest grade synthetic mink lashes, sometimes known as silk lashes. These are the softest lash extensions on the market. We do not use Siberian mink lashes for a few reasons: They are inconsistent with our philosophy on animal welfare, and they tend to produce a higher likelihood of allergy.